Looking for the perfect take-home product for your post-massage self care? We have new products to create the perfect pampering gift for your friend, coworker or loved one! Stop in today and our friendly staff will help you to pick out the perfect combo!
---
Magsoothium 
A Homeopathic formula that enables our bodies to recover faster from aches and discomfort.  Whether from exercise, travel or day to day stress our magnesium based anti-inflammatory products may aid your relief.  Just soak, spray or rub in Magsoothium to enjoy its natural relief.
---
Wire Wrapped Crystal Pendants 
Wire wrapped necklaces handmade by our very own Office Manager, Jessica.


---
B.Toffee
Each batch is handcrafted to perfection with rich savory butter, sweet domestic sugars, premium Guittard Milk and Callebaut Dark chocolates, topped with superior quality roasted pecan nuts. Defines B. toffee, Simply the Best!
Made in United States of America
---
Camp Craft Cocktails
Home bar enthusiasts and gift-givers are passionate about these infusion kits containing vegan non-GMO cane sugar. Fill with 12 ounces of alcohol, refrigerate 3 days, and enjoy for the next 30 days as the basis for 8 craft cocktails. Pour one strained shot over ice, add juice or mixers for a snappy cocktail.
---
White Sage And Smudge Tools

Help purify your space and bring calm and blessings to your life.
---
Chakra Tea Bundle
Organic Herbal Tea, 7 flavors to balance your 7 Charkra.
---
Lunalux Botanicals 
Herbal bath + body products inspired by the moon + nature and designed to help us live more aligned with ourselves.
---
Pure Scents Candles
Handmade soy candles made in West Chester, PA that burn cleaner and slower than paraffin candles and are virtually soot free.
---
CranioCradle and CranioCradle Sport DT
The CranioCradle is a gentle easy to use home therapy system that helps relieve stress, tension and pain. Placed under the head, neck and back, along the spine, the CranioCradle encourages joints to decompress and cramped tense muscles to gently release.  Within Minutes, the CranioCradle will relax tired tense muscles, relieve nagging aches, pains and fatigue and restore your body to a deep state of comfort.
Original and Sport DT version: $42.00
---
Therapeutic Grade Essential Oil Products
Concentrated, Therapeutic Grade Essential Oil Products are available in-store only. We offer both 10 mL bottles and 30 mL bottles to go with you anywhere, to be used in your favorite diffuser, or to create your own blends. Use only as directed. We also have a limited number of roll-on oils blends for your on-the-go convenience.
Some of our Available Options:
Christmas Tree, Palo Santo, Breathe Easy, Spearmint, Buddha Wood, Peppermint, Bergamot, Soothing Massage, Pink Pepper, Citrus Delight, Peppermint Latte, Rose, Headache Relief, Lemon Eucalyptus, Protect, Sweet Marjoram, Ylang Ylang, Breathe Air, Immunity Boost, Sleep, Joy
---
CBD Products
All CBD products can be used as add-ons to your massage and/or purchased to take home to continue the benefits over time.  Sold in-store only. Use as directed.
Available now:
500mg CBD Spray
25mg CBD Massage Cream 
---
Good Medicine Beauty Lab Products
The Weary Traveler Survival Kit 
This intense healing kit is the perfect traveling companion when you need to relieve a weary body, mind and soul. Beautiful earth elements quickly relieve and heal dry, rough, tired, chapped areas bringing renewed harmony.
Muscle Balm
This product is formulated to increase peripheral blood flow to speed up the body's natural healing processes. The active ingredients and essential oils provide powerful, long-lasting pain relief and eases discomfort due to aching joints and tired, knotted muscles.
---
Self-Care Tools
Muscle Roller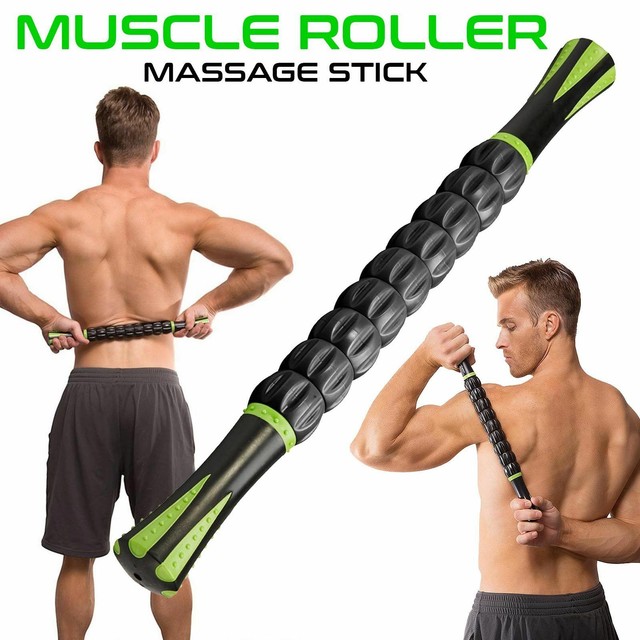 This tool aids in recovery and can help you avoid injury. Use it before working out to warm up your body, and after exercising to help recover faster. This roller stick helps to break up lactic acid within your muscles while improving circulation and reducing soreness, alleviating tension and discomfort. 
Foam Roller
Foam rolling is a simple self-manual therapy technique often used to improve flexibility, recovery, and athletic performance. This is an effective method can be used before working out, and after to help with muscle recovery.  Using a foam roller for myofascial release smooths out the knots and re-introduces fluid to the tense muscles and fascia.
Yoga Block
Yoga blocks are essentially aiding devices that make it easier to assume a pose and hold it. Using blocks can be great if you feel that your body lacks flexibility or isn't ready for full poses. These will help your overall flexibility and mobility.